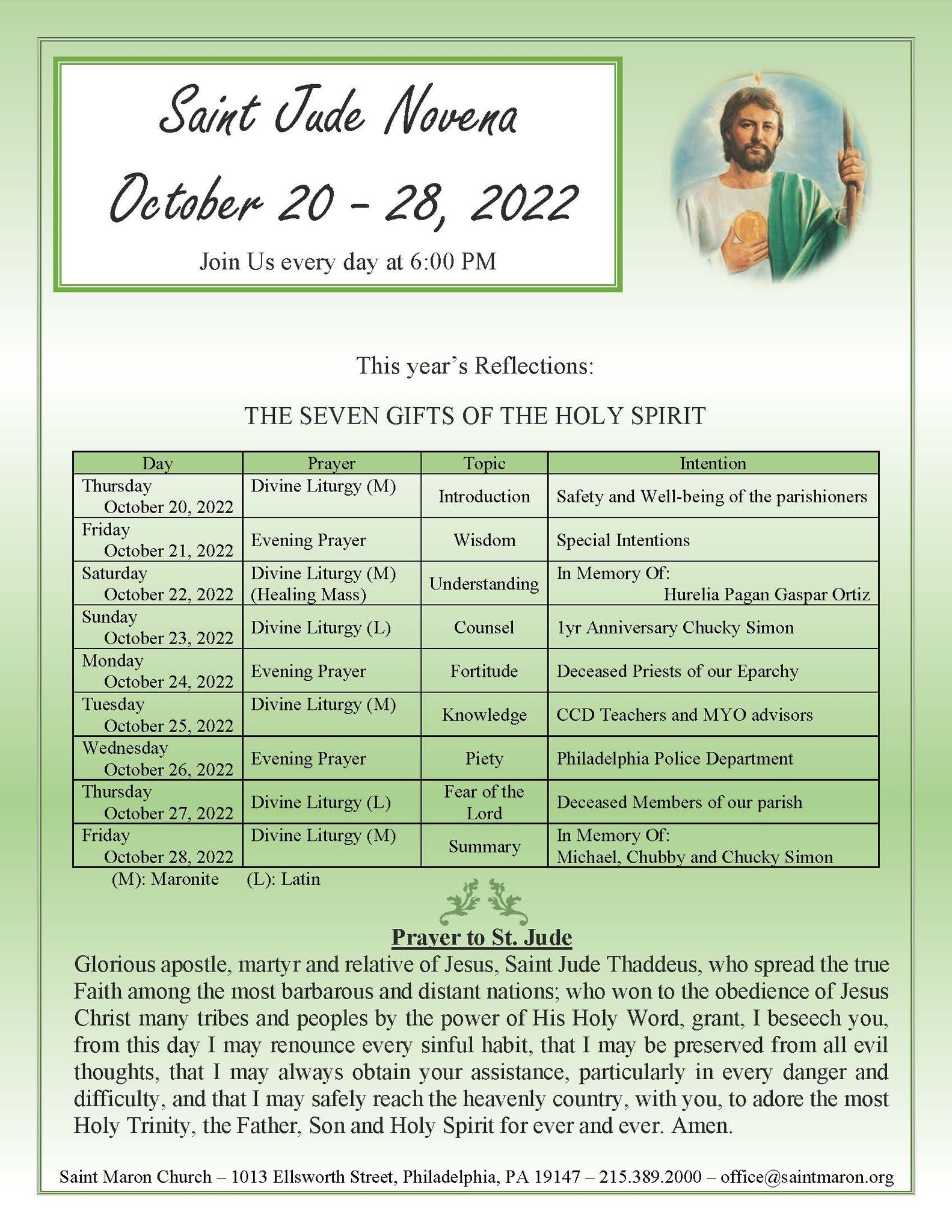 St. Jude Novena
29
29 people viewed this event.
St. Jude Novena
will be
every night at 6:00pm
from
Thursday, October 20 to Friday, October 28
The last night of the Novena we will have
a Street Procession
followed by a Pasta Night in the Church Hall.
Join us in prayer for St. Jude the patron saint of Hope!
If you wish to send a Petition to St. Jude Novena,
please click on the button below