We welcome Abouna Andrawos El-Tabchi as the 18th leader of St. Maron's parish. Like many young men of the new millennium called to the priesthood, he didn't follow a straight line from youth-to-the-seminary. Following his upbringing in Batroun with two brothers and a sister, El-Tabchi focused his energies on the hotel industry which eventually took him to Yemen for a two-year period where he served as both a Kitchen Manager and a Human Resources Manager.
However, when he returned to Lebanon, and after a 13-year hiatus from the church, Abouna Andrawos discerned a call to return and serve the church and its people. Following his theological studies at St. Augustine Seminary and, then at the Maronite Seminary, he was ordained to the priesthood in 2017.
Abouna Andrawos journeyed to America for the first time in 2015 when he visited his brother in Framingham, Massachusetts and they travelled to Philadelphia to enjoy the many historical sites. He returned to America in 2019 to serve as an Assistant Pastor at St. Anthony's in Lawrence, Massachusetts.
We welcome Abouna Andrawos and look forward to many years of prosperity, spiritual growth, and unity for our beloved parish.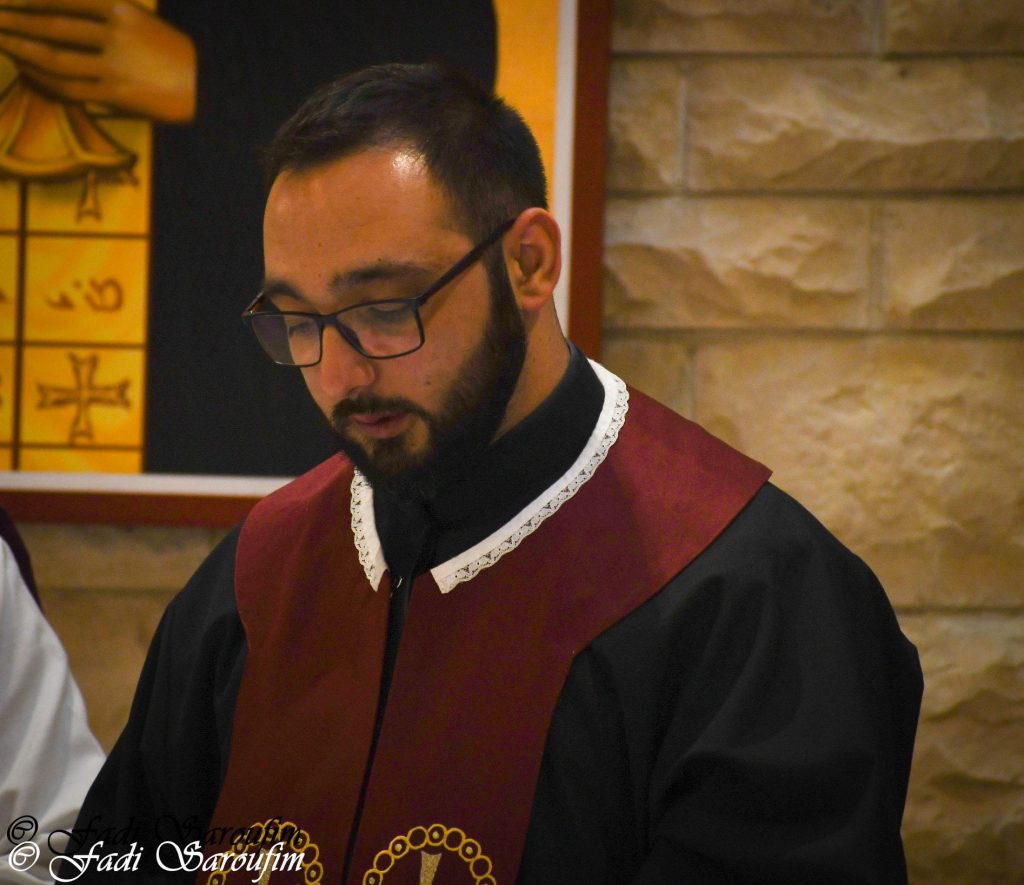 Get to know our new pastor, Fr. Andrawos El-Tabchi in this Snapshot.
In A Snapshot:
Born: February 19, 1984
Hometown: Batroun
Parents: Stephen and Raymona
Education:
· Bishmizzine High School and Bterram High School
· Freddy Atallah Institute (studied hotel management) during which he worked in Yemen for two years as a kitchen manager and human resources manager
· St. Augustine Seminary in Kafra
· Maronite Seminary in Ghazir
Siblings: 2 brothers and 1 sister
Childhood Hobbies: Swimming, Jogging, Walking, Bicycling, Drawing
Ordination: 24 June 2017 by Bishop Mounir Kheirallah
Assignments:
· 2019-2020: St. Anthony, Lawrence, MA
· October, 2020: St. Maron's, Philadelphia, PA
Most Memorable Moments as a Priest:
· Officiated at the weddings, christenings, and funerals of many family and friends.